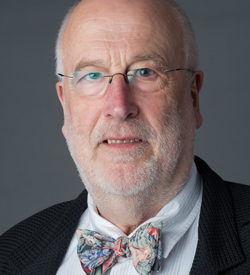 Dept. of Psychosomatic Medicine and Psychotherapy
- Research Laboratories -
University Hospital Tübingen
Frondsbergstr. 23
72076 Tübingen
Germany
Email:
This email address is being protected from spambots. You need JavaScript enabled to view it.
www.psychosomatik-tuebingen.de
Paul Enck is Professor of Medical Psychology and Director of Research of the Dept. of Psychosomatic Medicine and Psychotherapy at the University Hospital Tübingen. After studies in psychology in Oldenburg, Germany and a research stay at the Johns Hopkins University in Baltimore, USA he passed his Ph.D. exams at the University of Tübingen in 1985. Between 1985 and 1998, he conducted research at the University Hospital Düsseldorf, Germany, predominantly in internal medicine/gastroenterology. In 1993, he passed "habilitation in Medical Psychology" at the University of Bochum, Germany. Since October 1998, Professor Enck is the Director of Research at the University Hospital Tübingen, initially at the Dept. of General Surgery, since 2004 at the Dept. of Internal Medicine VI (Psychosomatic Medicine and Psychotherapy).
The focus of his research is psychophysiology with emphasis on psycho- and neurogastroenterology (neural regulation of gastrointestinal functions). Since 2002, Professor Enck and his team dedicate their research towards the placebo effect and the placebo response, underlying psycho- and neurobiological mechanismen and their clinical consequences.